Shavano Academic Booster Club announced its December students of the month for Salida School District R-32-J.
Teachers select monthly winners based on excellence in academic achievement, extracurricular activities, special efforts and/or citizenship.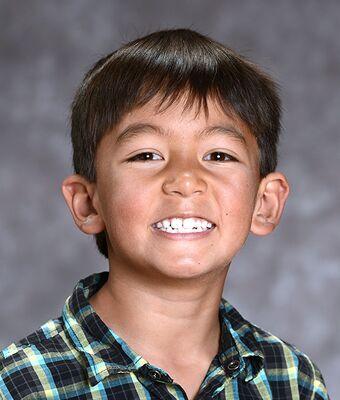 Levon Jones
Longfellow Elementary School second-grader
Parents: Mike and Phanny Jones
Nominating teacher: Charlie Verhoeven
Comments: Levon has a fantastic attitude towards school. He comes to school every day ready to learn and fill his brain with knowledge. He is nice to everyone in class and is a big help in the classroom.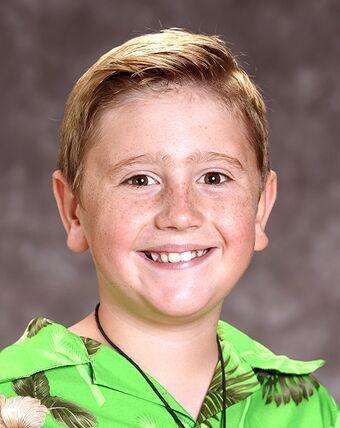 Jimmy Criswell
Longfellow Elementary School fourth-grader
Parents: Joshua and Amy Criswell
Nominating teacher: Jennifer Giangiulio
Comments: Jimmy always comes to music class with a gigantic smile on his face. 
He is an outstanding singer, and is a true leader among his peers. 
His enthusiasm, joy and love of music is spread to everyone in our school. 
I especially love how he is so active in finding songs, dances, activities and even making power points to use for our lessons. What a joy it is to teach Jimmy.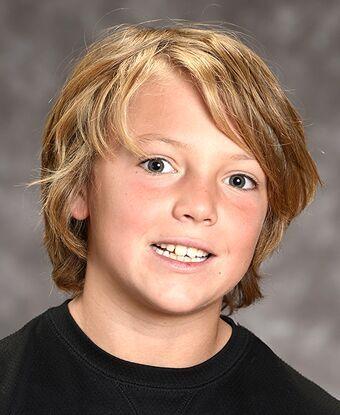 Henry Hayes
Longfellow Elementary School fourth-grader
Parent: Bruce Hayes
Nominating teacher: Janée Martinez
Comments: Henry comes to class everyday beaming and hungry for knowledge. 
He is a magnificent role model and leader in our classroom. Academically, Henry strives for success in all subject areas; although his greatest strength is his knowledge and understanding of math content. 
He is focused on lessons, participates and works with his peers, and is always up for a challenge. 
His smile and positive attitude brighten our classroom everyday. It is an absolute joy to have Henry in our class this year.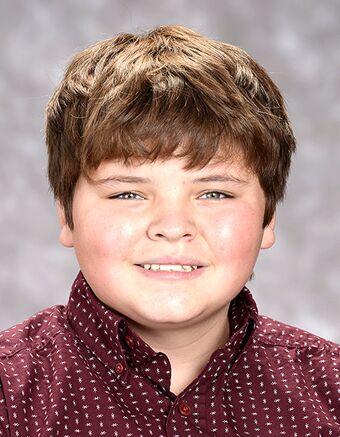 Connor Garcia
Salida Middle School seventh-grader
Parents: Brian and Melissa Garcia
Nominating teacher: Sarah Zhang
Comments: Connor has strong comprehension skills and broad background knowledge in his areas of interest. 
He is enthusiastic about learning and sharing his insights in class discussions. 
This year, he has shown significant growth in his efforts to take responsibility of his learning and persevere through challenges. 
He has also shown tremendous effort during remote learning, often staying in virtual office hours for two to three hours after attending all of his virtual classes. 
We are lucky to have Connor as part of our learning community at Salida Middle School.
Wyatt Harris
Salida Middle School seventh-grader
Parent: Michael Harris
Nominating teachers: Seventh grade team: Jacque Fisher, John Goetz, Kate Madden, Wendy Zechman
Comments: Wyatt is an absolute pleasure to have in class. 
He is polite and respectful toward his teachers and fellow students, and his positive attitude and sense of humor bring a welcome energy to any class. 
Moreover, Wyatt is an empathetic young man who gladly offers help and support to his classmates. 
Wyatt has stayed on top of his school work and excelled academically in a year fraught with unimaginable challenges. He gives his best effort to everything he does.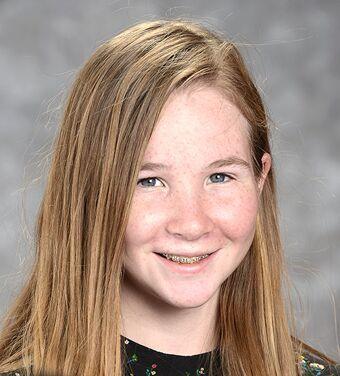 Raeann Shively
Salida Middle School eighth-grader
Parents: Kenneth and Stephanie Shively
Nominating teachers: Eighth grade core teachers - Emily Henderson
Comments: Positive and upbeat, Raeann keeps a cheerful and persevering attitude in the midst of adversity. 
During remote learning, Raeann received an award for attending every online class and completing all her assignments with excellence. 
When learning something new, she hops right to it.
She takes pride in her work, demonstrating thoughtfulness, neatness and creativity. 
Raeann is not only dependable in class but also in her friendships with others. The eighth grade teachers look forward to having her in class each day.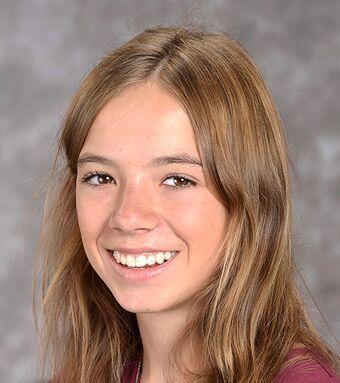 Grace McFarland
Salida High School freshman
Parents: Scott McFarland and Renee Frazee
Nominating teacher: Chelsea Carpenter
Comments: Grace is a wonderful student. She not only excels at math, but she tries very hard to understand topics fully. 
She participates in class and is always willing to answer questions. She is also willing to help others when they are having a tough time understanding something.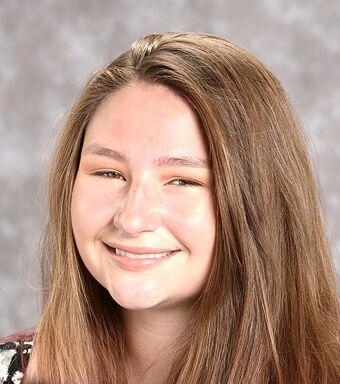 Jessi Rollins
Salida High School junior
Parent: Yvonne Rollins
Nominating teacher: Fred Maxwell
Jessi goes above and beyond in AP World History in order to understand and articulate complex academic content. 
She is no doubt one of my top students. She is full of creativity and intrigue combined with intellect.  
This will bring her great success in academic pursuits in the future.