Shavano Academic Booster Club announced its November students of the month for Salida School District R-32-J.
Teachers select monthly winners based on excellence in academic achievement, extracurricular activities, special efforts and/or citizenship.
Kaia Grauer
Longfellow Elementary School second-grader
Parents: Zev and Kelli Grauer
Nominating teacher: Katie Crane
Comments: Kaia's enthusiasm is contiguous in our online learning environment. 
Kaia is always ready to help others and brings humor and joy to everyone around her. She excels in her academics and is willing to help everyone in the class.
Anna Paschall
Longfellow Elementary School third-grader
Parents: Donavon and Mandy Paschall
Nominating teacher: Mark Tameler
Comments: Anna shows tremendous persistence and effort with her school work. 
She keeps her eyes and ears open during lessons always demonstrating great focus. 
Anna's writing shows her ability to craft her words, so they sound "just right." She also brings a kindness into our room each day helping each of us feel good.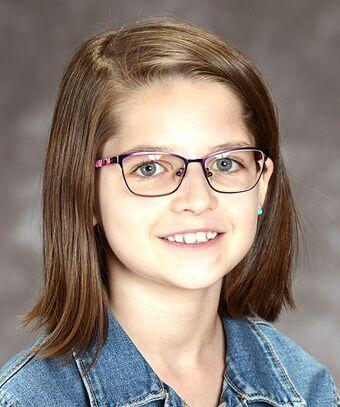 Makenzie Jefferson
Longfellow Elementary School fourth-grader
Parents: Ashley and Paul Ottmer   Abby and Brian Jefferson
Nominating teacher: Sara Wilcox
Comments: Makenzie stands out as a member of our class who loves to learn. 
She goes beyond assignment expectations to dive in deep to understand new concepts. 
Makenzie advocates respectfully for herself in the classroom and online. 
She always gives her best effort on assignments while also consistently being a kind, inclusive classmate.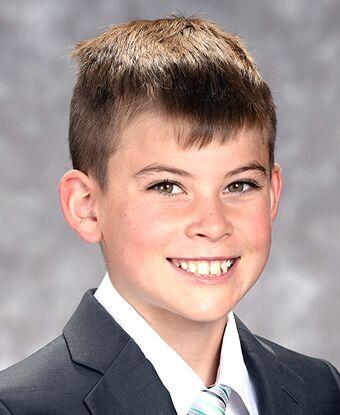 Joaquin Wilcox
Salida Middle School fifth-grader
Parents: Kenny and Sara Wilcox
Nominating teacher: Bryan Thomas
Comments: Joaquin brings an unmatched level of positive energy to his fifth grade classroom. 
His eagerness to learn is only topped by his willingness to assist other students. 
Joaquin is a leader and consistently sets the example on student conduct and academics inside and outside of the classroom.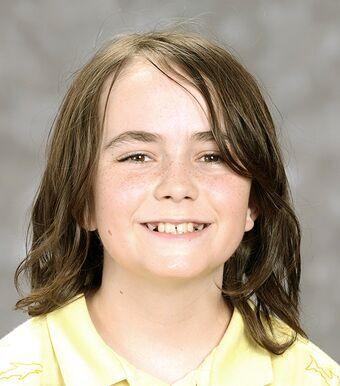 Declan McQueen
Salida Middle School sixth-grader
Parents: Elizabeth and Colin McQueen
Nominating teachers: Sixth Grade Core Team: Michael Lamond, Mary Gagliardi, Stephen Crane, and Jean Dyer
Comments: Declan has shown himself to be an excellent student and a great young man. 
He engages in all classes, often challenging his teachers to push him further. He is a consistent support to his peers as well. 
On several occasions, students have recognized how he has encouraged them to do better. He has embraced the idea of Ubuntu: "I am because we are."   
Teachers appreciate his work ethic and his ability to still be a kid. Even in the uncertain times, he has kept a great sense of humor that helps lessen the load throughout the day.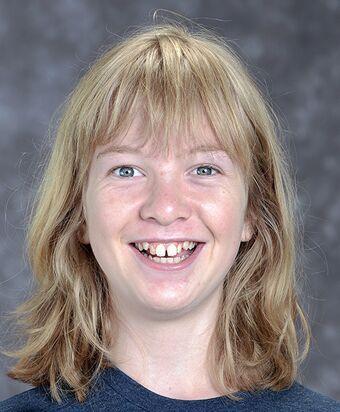 Max Hunt
Salida High School freshman
Parents: Dan and Nancy Hunt
Nominating teacher: Heidi Slaymaker
Comments: Max is in his first year at the high school. He attended the Montessori middle school which is always a hard adjustment, dealing with a new and much bigger environment, different demands, new teachers while trying to make new friends. 
Max has dealt well with this transition and has excelled in the classroom. He does an excellent job of advocating for himself when he is unsure of the material that I am covering and is always willing to answer hard questions in class while other students shy away.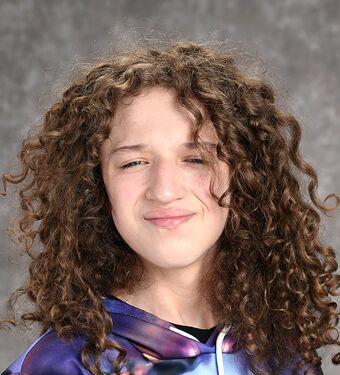 Donovan Hernandez
Salida High School sophomore
Parent: Alesha Noel
Nominating teacher: Lara Fischlein
Comments: Donovan has shown incredible determination and work ethic throughout this crazy school year. 
He shows up when we are in class, and he shows up each day when we meet online. 
He is putting in incredible effort and reaping the rewards. Way to go Donovan!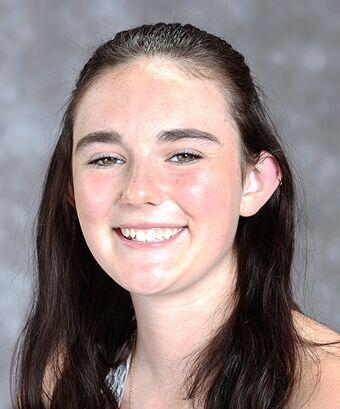 Sydney Hillis
Salida High School sophomore
Parent: Brianna Myers
Nominating teacher: Todd Bright
Comments: Sydney is an outstanding student who constantly strives to do the best work possible. 
She is unafraid of new challenges and is always looking for ways to expand her knowledge. 
I can count on Sydney coming to class with a positive attitude ready to challenge herself. 
Sydney works hard to understand a complicated subject and is unafraid to ask questions. 
I appreciate the hard work and effort she puts into chemistry. 
Sydney represents what I feel it takes to be a successful student. She is one of those students who makes teaching an enjoyable experience.