Shavano Academic Booster Club announced its April students of the month for Salida School District R-32-J.
Teachers select monthly winners based on excellence in academic achievement, extracurricular activities, special efforts and/or citizenship.
Dean Baker
---
Longfellow Elementary School second-grader.
Parents: Jamie and Joni Baker.
Nominating teacher: Shannon Payne.
Comments: Dean is an enthusiastic student who is always willing to lend a helping hand. He is the first to welcome anyone into our room and make sure they feel at home. Dean is always ready to help others and brings humor and joy to everyone around him. His positive attitude is contagious within the classroom and our school.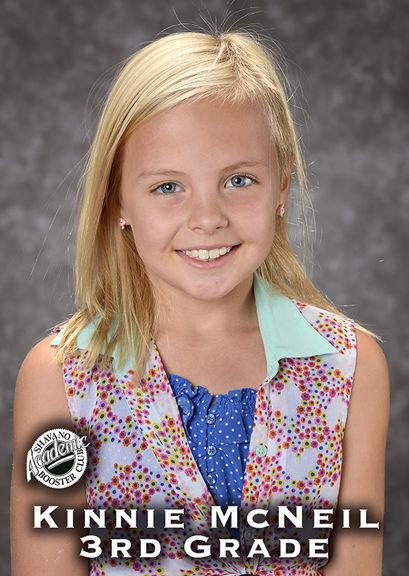 Kinnie McNeill
---
Longfellow Elementary School third-grader.
Parents: Brian and Kelsey McNeill.
Nominating teacher: Mark Tameler.
Comments: Kinnie represents everything optimistic and resilient about a student. Kinnie treats everyone with kindness and produces high quality work, paying attention to the details. Kinnie is part of a very supportive family network who have rallied behind her to keep her moving forward in her academics and after-school activities.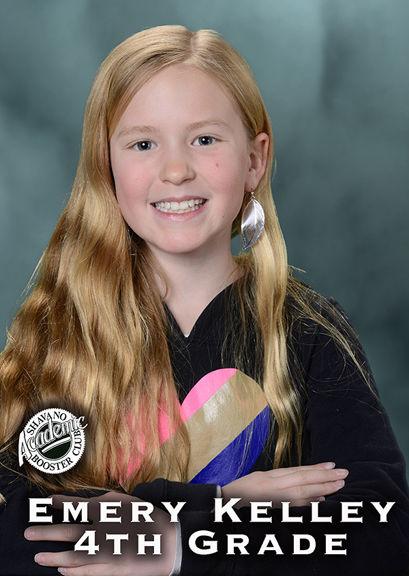 Emery Kelley
---
Longfellow Elementary School fourth-grader.
Parents: Heather and Peter Kelley.
Nominating teacher: Sara Wilcox.
Comments: Emery is nominated for this award due to her persistence and high-achieving work ethic. Emery pays very close attention to details and makes sure to always give her best effort across all subject areas. She consistently has a positive attitude and adds thoughtful ideas to class discussion. Emery treats everyone with kindness and respect.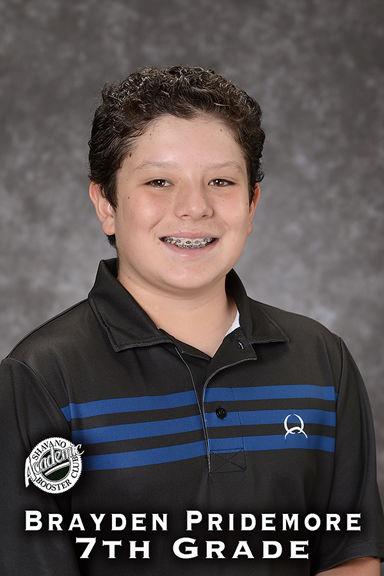 Brayden Pridemore
---
Salida Middle School seventh-grader.
Parents: Jesse and Sarah Pridemore.
Nominating teachers: Seventh-grade core team: Jacque Fisher, John Goetz, Kate Madden and Scott McFarland.
Comments: Brayden is a well-rounded young man with a strong work ethic both in and out of school. His grades are excellent, reflecting the effort he puts into his classes. Brayden also excels in 4-H, where he is a leader as well as a mentor to other members. We appreciate Brayden's respectful and polite demeanor toward teachers and peers.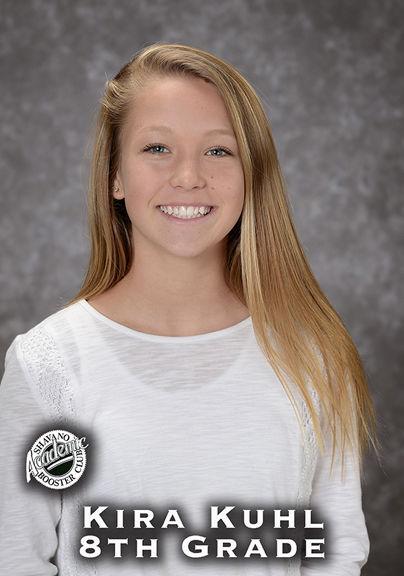 Kira Kuhl
---
Salida Middle School eighth-grader.
Parents: Bryan and Birdie Kuhl.
Nominating teachers: Eighth grade core team: Todd Bright, Stephen Crane, Heather Eagen and Amy Tressler.
Comments: Kira is an upbeat and optimistic student. She is kind to everyone and helps other students. Kira perseveres when things get tough by asking questions and trying her best. She is involved in other activities and is still able to maintain her good grades.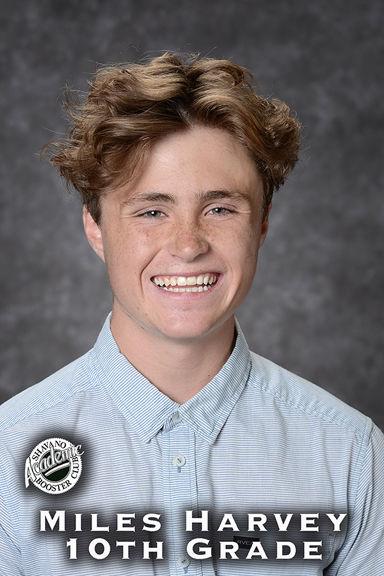 Miles Harvey
---
Salida High School sophomore.
Parents: Hanley and Mike Harvey.
Nominating teacher: Michael Bena.
Comments: It is a joy to watch Miles progress through school. He is an excellent communicator who is very well organized. In addition to his being conscientious about every piece of work he turns in, he is highly respectful to both his peers and adults.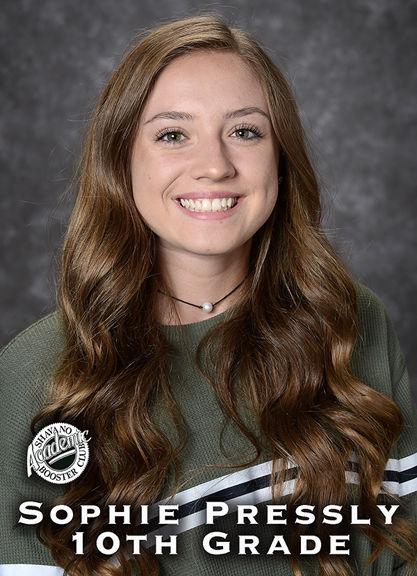 Sophie Pressly
---
Salida High School sophomore.
Parents: Leanne and Scott Pressly.
Nominating teacher: Lynn Stagner.
Comments: Sophie has a 4.05 grade-point average and is second in her class. She also has qualified for the second year in a row for state FBLA, yet she has never received this award.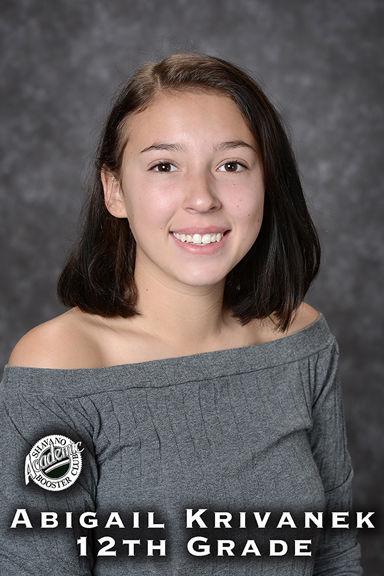 Abigail Krivanek
---
Salida High School senior.
Parents: Mark and Heidi Krivanek.
Nominating teacher: Sarah Evans.
Comments: Abigail is worthy of this recognition because she displays everything that encompasses an excellent student. Her grades show how dedicated she is to her academics and her endless motivation. Her overall positive attitude is proof she cares about the work she produces. She is an excellent role model for her classmates and worthy of this recognition.